Contact Memorial Monuments
For more information and to learn more about Memorial Monuments please contact us by phone at one of the following:
Call Today to Speak With Us
1-800-235-4573
Memorial Monuments, Inc.
8006 Jacksboro Hwy
Fort Worth, TX 76135
(817) 237 - 2800
(800) 235 - 4573
Memorial Monuments, Inc.
2905 Galleria Drive #108
Arlington, TX 76011
(817) 640 - 1999
(800) 230 - 6677
Our Mission
Our mission is to excel above other monument companies, funeral homes and cemeteries in all aspects of your monument; to provide each customer with proper guidance and utmost respect; to be creative and to use imagination in the design process. We will at all times provide each customer with quality products, service and value.
Memorial Monuments is a proud member of the Southern Monument Builders Association, Texas Cemeteries Association and the Monument Builders of North America.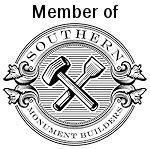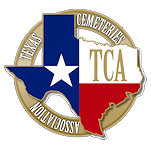 Memorial Monuments offers cemetery headstones, monuments, tombstones, memorials, bronze cemetery grave markers, granite cemetery grave markers, bronze vases, granite vases, serving Fort Worth, Arlington and all of Tarrant County, Texas. Call 1-800-235-4573